Custom awareness ribbon pins
Support your cause in style
Buy awareness ribbon pins in bulk at wholesale prices.
Get a FAST & FREE Quote!
Why PinMaxx?
Free shipping, free artwork, unlimited free revisions

7-10 day delivery on most U.S. orders
Live phone and chat support every weekday, 9-5
Trusted By
Leading Brands: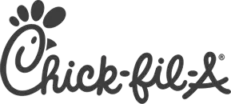 Customer Reviews
Scott, you are amazing! The pins arrived on Monday, my brother was able to pick up and arrive with the package. Thank you & your team!

Ebony Thomas
Thank you so much! This has been such an easy process. Scott, you have been extremely helpful and fast through this project. Thanks again!

Travis Boyett (DMH)
Thank you for all your help. I'm already recommending you to everyone I know!

Dahianna
Hi Scott — just wanted you to know that I really LOVE the pins! They are even better than I had imagined them to look. Thank you so much!

Anita McCullough, Director
Upload your design. We do the rest.
Step 1:

Send us your design idea

Already have print-ready design files? Great! If not, don't worry. Upload or email a sketch and we'll convert it into a masterpiece!

Step 2:

Approve the proof

Submit your order with payment and our team will get to work immediately. We will email you unlimited proofs until you approve.

Step 3:

Receive your delivery

Expect your order on your doorstep in about 7-10 days with a 100% workmanship guarantee!
What do breast cancer awareness, domestic violence awareness, substance abuse awareness, ovarian cancer awareness, pride awareness, HIV and AIDS awareness all have in common?
They can all be celebrated with an awareness ribbon pin!
Awareness ribbon pins have been used to show support for causes since 1979 when Penney Laingen wanted to bring attention to her husband, who was being held hostage during the Iran Hostage Crisis. Since then, awareness ribbons have continued to be created to bring awareness to many different topics and movements.
What is the Purpose of an Awareness Ribbon Pin?
Awareness ribbons are meant to show public support or raise understanding of a cause. There are new awareness ribbons created daily, with some ribbons being multiple colors. The pattern and coloring are unique for each different cause related awareness ribbon.
Where Can You Wear an Awareness Ribbon Pin?
For many desiring to show public support of a particular cause they will wear their awareness ribbon pin on a bag or purse strap. They may pin the ribbon to the sun visor in their car. They may wear it as a lapel or hat pin while others may attach their awareness ribbon pin to their bulletin board at work or on their cubicle wall.
Can PinMaxx Create a New Awareness Ribbon Pin For My Organization On an Annual Basis?
Yes, of course we can! We have clients who like to bring awareness for a particular cause into their workplace on an annual basis. We can tweak your design annually or produce the same type of awareness ribbon pin annually, it's up to you. Like the years of service pins, the awareness ribbon pins also use a butterfly clutch backing to secure the pin. This type of backing is spring loaded and easy to use.
At PinMaxx, our awareness ribbon pins are both sturdy and cost effective and can withstand wear and tear. They are made of a soft enamel and can be painted in either a single color or multiple. A soft enamel foundation is preferred to lend flexibility to the design. Our team of designers can create the awareness ribbon pin in the actual shape of a ribbon when using a soft enamel foundation. Learn more about our enamel lapel pin.
Need help in creating your awareness ribbon pin? Call PinMaxx at 407-702-7555.
Some of the most common awareness ribbons today are:
Pink Ribbon
These ribbons are meant to represent breast cancer awareness and are probably the most common/ notable/ well known ribbons.
Red Ribbon
Red ribbons bring awareness to HIV/AIDS and substance abuse issues like alcohol, tobacco, and drugs.
Blue Ribbon
Blue ribbons represent awareness for many different causes, but most notably for prostate cancer, honoring police officers, and support of freedoms of speech, press, and online association and censorship.
Although these are the most well-known awareness ribbons, there are many others too. When you want to raise awareness for a cause, we can assist you in designing your next awareness ribbon pin!
Call PinMaxx at 407-702-7555 or request a free quote online.
Yellow Ribbon
These ribbons are a traditional symbol in America to show support for military forces and those deployed overseas. However, they also represent suicide prevention, endometriosis, and some specific military movements, like support for the 2014 Hong Kong protests.
Bright Multi-Colored Puzzle Ribbon
Colorful puzzle ribbons indicate autism awareness. The differing colors and multiple puzzle pieces represent the variety of those on the autism spectrum and the different families and groups affected.
Other popular styles of lapel pins