Soft enamel pins
Eye-catching, cost-effective,
and durable
Our most popular style featuring a raised metal edge and a recessed painted area, resulting in a unique three-dimensional appearance.
Get a FAST & FREE Quote!
Why PinMaxx?
Free shipping, free artwork, unlimited free revisions

7-10 day delivery on most U.S. orders
Live phone and chat support every weekday, 9-5
Trusted By
Leading Brands: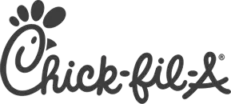 Customer Reviews
Scott, you are amazing! The pins arrived on Monday, my brother was able to pick up and arrive with the package. Thank you & your team!

Ebony Thomas
Thank you so much! This has been such an easy process. Scott, you have been extremely helpful and fast through this project. Thanks again!

Travis Boyett (DMH)
Thank you for all your help. I'm already recommending you to everyone I know!

Dahianna
Hi Scott — just wanted you to know that I really LOVE the pins! They are even better than I had imagined them to look. Thank you so much!

Anita McCullough, Director
Upload your design. We do the rest.
Step 1:

Send us your design idea

Already have print-ready design files? Great! If not, don't worry. Upload or email a sketch and we'll convert it into a masterpiece!

Step 2:

Approve the proof

Submit your order with payment and our team will get to work immediately. We will email you unlimited proofs until you approve.

Step 3:

Receive your delivery

Expect your order on your doorstep in about 7-10 days with a 100% workmanship guarantee!
Why soft enamel pins?
A great option if you're looking for a lot of color and an intricate design. If you want your pin to "pop" with color, texture and detail, then a soft enamel lapel pin is your absolute best option without breaking the bank!
What's the difference between soft enamel and hard enamel?
Soft enamel pins are quicker to make and less expensive when compared to the hard enamel pins. Soft enamel offers more design flexibility and have raised metal edges that give them texture. A hard enamel pin is smooth and shiny and typically more durable (and more expensive to make).
Why PinMaxx?
We are the enamel pin maker of choice when it comes to manufacturing custom soft enamel lapel pins. Each pin is customized to meet our client's design specs. We have made thousands of soft enamel lapel pins for a variety of clients, and they have been extremely happy with our product.
Other popular styles of lapel pins