Custom hockey trading pins
Get them in time for your upcoming tournament...at wholesale prices!
Get a FAST & FREE Quote!
Why PinMaxx?
Free shipping, free artwork, unlimited free revisions

7-10 day delivery on most U.S. orders
Live phone and chat support every weekday, 9-5
Trusted By
Leading Brands: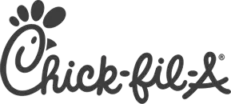 Customer Reviews
Scott, you are amazing! The pins arrived on Monday, my brother was able to pick up and arrive with the package. Thank you & your team!

Ebony Thomas
Thank you so much! This has been such an easy process. Scott, you have been extremely helpful and fast through this project. Thanks again!

Travis Boyett (DMH)
Thank you for all your help. I'm already recommending you to everyone I know!

Dahianna
Hi Scott — just wanted you to know that I really LOVE the pins! They are even better than I had imagined them to look. Thank you so much!

Anita McCullough, Director
Upload your design. We do the rest.
Step 1:

Send us your design idea

Already have print-ready design files? Great! If not, don't worry. Upload or email a sketch and we'll convert it into a masterpiece!

Step 2:

Approve the proof

Submit your order with payment and our team will get to work immediately. We will email you unlimited proofs until you approve.

Step 3:

Receive your delivery

Expect your order on your doorstep in about 7-10 days with a 100% workmanship guarantee!
The Leaders in Hockey Trading Pins
Getting ready for an upcoming hockey tournament and want to arrive in style with a custom hockey trading pin?  PinMaxx is your one-stop-shop for affordable, custom trading pins!
Pin collecting is very popular particularly among sports teams. Hockey trading pins, baseball, football, softball, basketball, lacrosse, soccer and many more team sports rely on PinMaxx to custom design and manufacture their trading pins.
Kids enjoy trading their sports pins with their opposing teams as a way to remember who they played over the years. For years, pin trading has been widely used among youth hockey players as a way to unify.
Important factors to consider for your custom hockey pin:
Quality
It is best for you to acquire the highest quality depiction/ image/ design of any logo or art that you send us so as to expedite the design process. This assists us in designing high quality and accurate pins for you. The better the art, the better the final result!
However, we are aware that not at all teams have high resolution artwork. It is completely fine if your team does not, just send us what you do have, and we will have our talented team of graphic designers turn it into a one-of-a-kind trading pin design!
Sizing
Size is also important! Size matters! Most trading pins are between 1.5" – 2". Anything beyond this is considered to be a large trading pin. We strongly encourage our clients to bring pins of this size to tournaments so that other teams will feel enticed to trade with your players.
This is because smaller pins are not as popular in the trading industry. If you have room in your budget, always bump up your size to be as large as possible. Big pins = easier trading!
Colors
Colors are exciting and fun but try to keep your color selection minimal. The more colors you add, the longer it will take to create them. Keeping your color palette to about four colors is recommended.
Black metal is an ideal material for trading pins because black is a common paint color. Silver and black metal are the most popular plating colors for trading pins.
Quantity
Our customers often ask what number of pins are normally produced for hockey teams. Although every team is different, most teams land somewhere between 200 – 1000 pins. For large tournaments like CCM World Invite Chicago, it is not uncommon for teams to take 2000+ pins to trade. For smaller local tournaments 300-400 pins is very popular.
A rule of thumb that we share with our clients is this: "try to take at least one pin per player on your team multiplied by how many teams are going to be at the tournament". For example: Your team has fifteen children and the tournament you are going to is going to have twenty teams present. You would want to order at least 300 pins (15 x 20 = 300).
Something else to keep in mind is to order more than you think you might need. You can always give some extras away to coaches or siblings of players, but to try and have 15-20 additional pins produced and shipped to you after your main order has already been delivered can be a very expensive and stressful undertaking.
Design Team
One of the most important first steps in designing your trading pins is deciding who will be on your design team. Many experts in the trading pin industry recommend fewer people in the design process in order to avoid extra complications, arguments, and loss of time.
Choosing a design team that consists of a select few people is best so as not to confuse or complicate the process. Whatever you choose, our team will work alongside your team to create the perfect pins for your occasion!
Specific Details
Here at PinMaxx, we have everything you will need in order to create a highly sought-after custom trading pin! Our trading pins are customizable to your personalized style. All we need to begin the design process are the details of your team name, team logo, where you are from, the tournament you are going to, and your team colors. The more details that you provide, the more accurate the first sample we send you will be.
We understand that not every first proof we send out will be perfect and that is why we offer free, unlimited revisions. Just be aware that revisions take extra time and could push back the day that you place your order. Don't worry, there is never such a thing as too many details! The more, the better!
Goal
The main goal for trading pin season is to have fun designing custom pins that your team will trade with other teams throughout the tournament. You want a pin that represents your team and that will be desirable to other teams at the event.
We have found over the years that unique designs and larger pin sizes seem to have the biggest effect on the tradability of a pin. Keep this in mind when it comes time to design your team trading pins.
Simple Designs
A simpler design translates into a cleaner and more finely tuned final pin. Try to pick only the most pertinent information and images to include on your pins. Including too much information can make a pin difficult to read.
Popular design ideas include the following:
A hockey rink or goal with your team logo incorporated
The state where you are from incorporated into the design
Team mascots with crossed hockey sticks in the background
If you ever have specific questions related to sizing or your design, feel free to contact our team to discuss your project.
Other popular styles of lapel pins